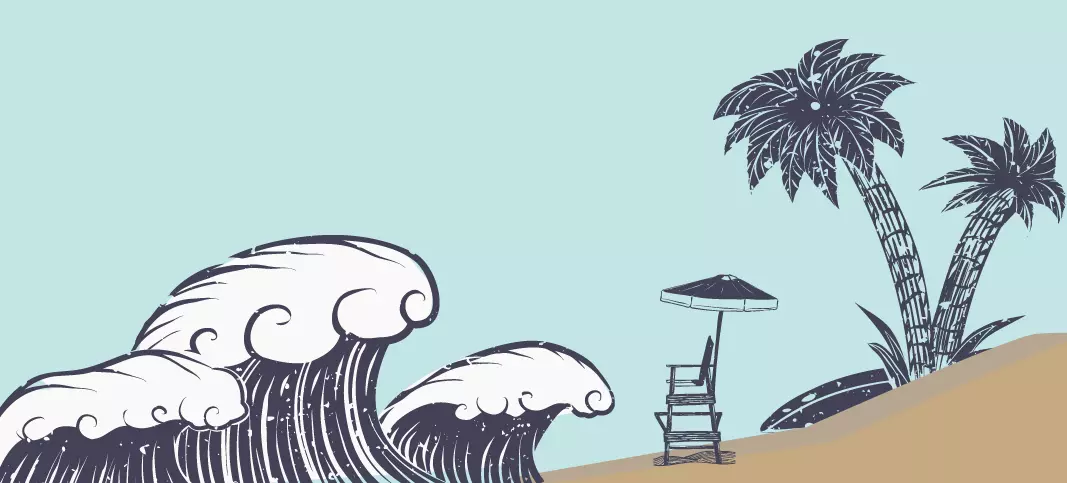 Three days ago I have returned from my holiday. It's very hard to get used to the new reality, but unfortunately we have to. Therefore I would like to summarize our stay in Caribbean and your participation in our event This was the 19th year I was organising sailing cruises and 4thtime to the Windward Islands – all of which were excellent. This year: In the period of 23/11-07/12 – 2 catamarans and almost 20 participants In the period of16-30/11 – 2 catamarans and 20 participants First time we used charters from NSS from the Grenada base and I hope not the last. Dear All, We are a group of friends who spend their free time sailing seas across the globe. Throughout a year I organise with my friends sailing cruises for our common friends. It is not a commercial initiative but a non-profit event – exclusively for friends. To avoid any issues we always used services of known charter companies. This was the first time we used charters from NSS from the Grenada base. Personally, and on behalf of all my fellow-captains handling other yachts, I would like to thank you for your help in organising excellent vacations on board of your catamarans. Special thanks for Eveline Merone who had a very friendly approach and contact with our captains and participants. Thank you for your professionalism and help prior to our arrival (both email and telephone contact with me). Best regards and thanks to Richard – the English gentleman with deep sailing knowledge and organisational skills - in his prompt help in taking over the yachts. Best regards and thanks to all NSS Grenada employees and partners. Thank you very much for excellent organisation and support. Regards
Tomasz from Poland :
Thank you very much for a fantastic charter! We had really one of our best checkin/checkout procedures ever, relaxed and caring staff all around, and a sailing Yacht that was, especially considering that it was one of the older Yachts, in very good condition. If every charter base would make a job like you, it would be a nice charter world
Frederik G. (America):
Meine Highlights der waren selber zusteuern und das wir selber unseren Kurs jeden Morgen setzten könnten.
Sebastian M. (German)
Bellissima vacanza, grazie di cuore
Delia G. (Romania)
Buongiorno, anche quest'anno la NSS è stata una certezza. Grazie a tutti...arrivederci a prestissimo! Consiglio a tutti una vacanza in barca o catamarano con NSS.
Mara L. (Italy)
Boat check-in in Castiglioncello without any problems, all according to the agreement. Bavaria 44 in excellent condition, despite age (2003). End of chartering and settling deposit with no problem. I recommend.
Robert G. (Uk)
Very friendly and professional staff. We had a great time sailing around with one of the NSS yachts. Thank you.
Andreas B. (France)
Splendida base a Portisco, belle barche e ben tenute, personale professionale e problem solver. Dieci e lode a Simone Morelli!!!
Francesco C. (Italy)
Società seria,disponibile e affidabile complimenti a Noth Sardinia Sail. Base stupenda !
Tiziano C. (Italy)
Best charter service ever - thank you Tilo (skipper Pegasus II)
Tilo S. (Australia)
With Nss we definitely had the best charter sailing ever. Everything was perfect and easy, since the booking procedure by emails, to the final check out. NSs is a very friendly and welcoming organization, their base in Sardinia is absolutely amazing and perfect for a week sailing itinerary. The boat we had was well maintained and fully accessories. We will come back for sure!
Terry W. (Australia)
We decide to do all the itineraries with NSs. This year we did Caribbean, but we already booked for next year in Italy. With NSS you can really says "Nobody sails Smarter"
Sarah T. ( Ireland)
E' stata la nostra prima vacanza in barca a vela e già non vediamo l'ora di ripeterla. Il catamarano scelto era un vero hotel galleggiante e lo skipper e la hostess sono stati di una professionalità indescrivibile. Abbiamo nuotato in baie con acque cristalline e fatto piccole veleggiate. E' stata una vacanza davvero rilassante e abbiamo scoperto che in barca "si stacca la spina" come da nessuna altra parte. Assolutamente consigliato.
Serena R. (Italy)
Alquilamos un barco para nuestras vacaciones.ha sido una semana maravillosa....el barco en perfectas condiciones, base estrategica, personasas competentes y el clima buenisimo.
Alexandros (Spain)